Description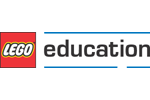 This LEGO Mindstorms Education EV3 Expansion set contains a wide range of elements and is an ideal supplement to the EV3 Core Set. Designed to allow students to take their experience to the next level. There are plenty of special elements, such as different gears, a large turntable, robot personalisation parts and unique structure elements. Joined by many extra standard elements like beams, axles and connectors. This LEGO® MINDSTORMS® 45560 set both helps students build larger and more complex models while at the same time providing extra or replacement elements. It is also an add-on to the LEGO Mindstorms Education EV3 Core Set.
With LEGO Mindstorms Education EV3 you can:
Design and build programmable robots using motors, sensors, gears and more
Build, test, troubleshoot and revise designs to improve robot performance
Gain practical, hands-on experience using mathematical concepts
Communicate effectively using scientific and technical language LEGO Mindstorms.
Requires the LEGO® MINDSTORMS® Education EV3 Core Set.
Product Content: 
EV3 Expansion Set Includes this.
Bricks : Includes 853 bricks and building instructions for 6 showpiece models.