Description
Why SAM Labs?
Bring STEAM into the classroom with endless possibilities, combinations and inventions. Wireless blocks mean easy building and more freedom to create and invent. Use the SAM Space app to add custom features to your projects, to control your computer with SAM blocks, or connect to other external platforms. Get access to a wealth of DIY projects, games, gadgets, tutorials and much more with the SAM Labs Classroom Kit.
LEGO compatible to extend your models.
Please click here for complete lesson plans.
Kit Components:
20 DC Motors
10 Light Sensors
10 RGB Lights
20 Wheels
10 SAM Controllers
10 SAM Car Chassis'
10 Roller Balls
10 LEGO Gear Attachments
20 Small LEGO Holders
20 Large LEGO Holders
8 Multi Micro USB Charging Cables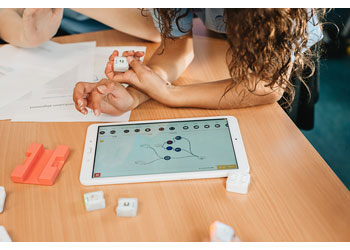 Read More