LEGO® Education SPIKE™ Prime Set
The Lego Education Spike Prime Set is the go-to STEAM learning tool for grade 6-8 students. Spike Prime engages students through playful learning to think critically. It efficiently combines colorful LEGO bricks, a programmable smart Hub, coding language based on scratch and easy entry lessons that expedite STEAM learning across all learners. The Spike Prime Robotics kit is easy to use, adaptive to meet student's needs, and easily scalable based on your curriculum's requirements. The set contains 528 pieces and is recommended for children over 10 years of age.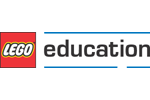 The SPIKE Prime solution brings together LEGO bricks, a programmable, multi-port Hub, coding language based on Scratch and STEAM learning units to help students of all learning levels build confidence and critical thinking skills.
Combining colorful LEGO building elements, easy-to-use hardware, and an intuitive drag-and-drop coding language based on Scratch, the LEGO ® Education SPIKE Prime Set continuously engages students through playful learning activities to think critically and solve complex problems, regardless of their learning level. From easy-entry projects to limitless creative design possibilities, LEGO® Education SPIKE Prime Robotics Kit helps students learn the essential STEAM and 21st century skills needed to become the innovative minds of tomorrow… while having fun!
Product Content:
1 Large motor and 2 medium motors.
Distance sensor, force sensor and colour sensors.
Programmable hub, featuring a 5×5 LED matrix, 6 input/output ports, integrated 6-axis gyro sensor, speaker, Bluetooth connectivity and rechargeable battery (charged via USB cable, included in the set)
Sturdy storage box with 2 sorting tray, over 500 LEGO Technic and System elements in a fresh colour palette.
Comprehensive online lesson plans and teacher support.
Only logged in customers who have purchased this product may leave a review.