Description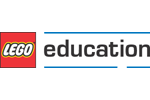 The SPIKE Prime solution brings together LEGO bricks, a programmable, multi-port Hub, coding language based on Scratch and STEAM learning units to help students of all learning levels build confidence and critical thinking skills.
Combining colorful LEGO building elements, easy-to-use hardware, and an intuitive drag-and-drop coding language based on Scratch, the LEGO ® Education SPIKE Prime Set continuously engages students through playful learning activities to think critically and solve complex problems, regardless of their learning level. From easy-entry projects to limitless creative design possibilities, LEGO® Education SPIKE Prime Robotics Kit helps students learn the essential STEAM and 21st century skills needed to become the innovative minds of tomorrow… while having fun!
Product Content:
1 Large motor and 2 medium motors.
Distance sensor, force sensor and colour sensors.
Programmable hub, featuring a 5×5 LED matrix, 6 input/output ports, integrated 6-axis gyro sensor, speaker, Bluetooth connectivity and rechargeable battery (charged via USB cable, included in the set)
Sturdy storage box with 2 sorting tray, over 500 LEGO Technic and System elements in a fresh colour palette.
Comprehensive online lesson plans and teacher support.
Read More