LEGO® Education WeDo 2.0 Core Set
LEGO Education WeDo 2.0 Core Set is a hands-on STEM solution that combines the LEGO brick, classroom-friendly software, engaging standards-based projects and a discovery based approach. Designed with collaboration in mind, each Core Set supports two students, introducing them to computational thinking and engineering principles in a fun and engaging way. The WeDo 2.0 kit is a hands-on solution that ignites curiosity within young learners and simultaneously enhances their skills in areas such as science, engineering, technology and coding. Buy the LEGO® Education WeDo 2.0 kit and engage in STEAM projects that enable students to build confidence and solve real-life problems.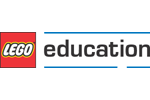 An award winning solution, the LEGO® Education WeDo 2.0 core set is based upon the latest science standards and was created to enhance students' curiosity and science skills. The set is delivered in a storage bin along with sorting trays, labels, a Smart hub, a Medium Motor, Motion Sensor, a Tilt Sensor, and enough building elements for two students.
Key Learning Values of WeDo 2.0 robotics kit:
Investigating, modelling, and designing solutions
Engaging students in science by making it real and relevant
Basic programming skills
Collaboration and presentation skills
Critical thinking and problem solving
Please check our System Requirements to ensure your device(s) are compatible with the LEGO® Education WeDo 2.0 solution before you purchase.
Product Content:
Includes the WeDo 2.0 Curriculum Pack, which covers life, physical, earth, and space sciences, as well as engineering.
eLearning program for teachers to become confident users of the WeDo 2.0 Core Set.
Only logged in customers who have purchased this product may leave a review.