LEGO® Education BricQ Motion Essential
LEGO® Education BricQ Motion Essential engages elementary school students in STEAM learning as they experiment with forces, motion, and interactions within a sports context. BricQ Motion Essential provides easy hands-on learning experiences without the need for technology. Students will experience cool "aha" moments as they set LEGO bricks in motion.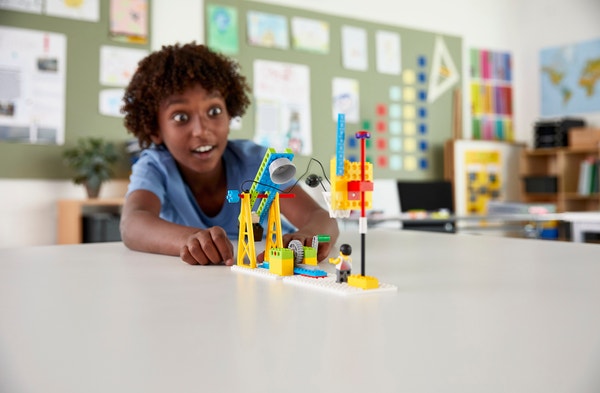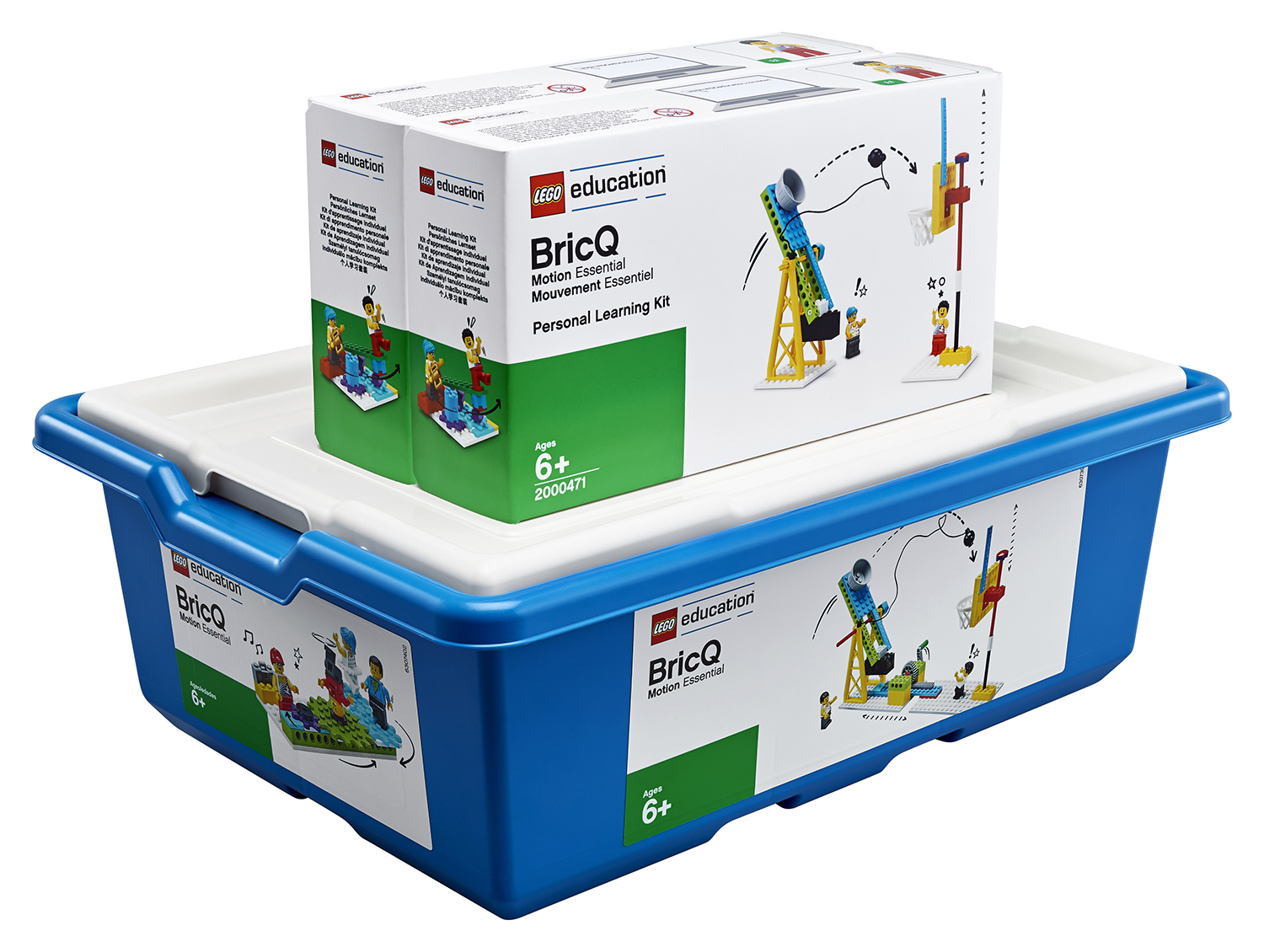 In the Box
This 523-piece set includes four Minifigures and a variety of easy-build elements, like gears, weighted bricks, springs, and more. The color-coded sorting trays ease the building process and make end-of-class cleanup quick and efficient. The new numbered tiles facilitate visual math practice, making math more relevant, creative, and fun. The set also includes replacement elements and two printed building instructions booklets with inspirational ideas to help students, even those who have never built with LEGO bricks before, discover physical science in action.
Lesson Plans
This introductory STEAM experience offers 2 curriculum units of standards-aligned lessons that include engaging videos and printable worksheets to excite and inspire students, and lesson plans, teacher videos, assessment rubrics, and math and language arts extensions to support and scaffold teachers.
BricQ Motion Essential is supported by a comprehensive professional development program.
* What's in a curriculum unit?
7-8 lessons of 45 minutes each (1 open-ended project with two 45-minute sessions)
30+ minutes language arts and math extensions for each lesson
6-10 hours of educational content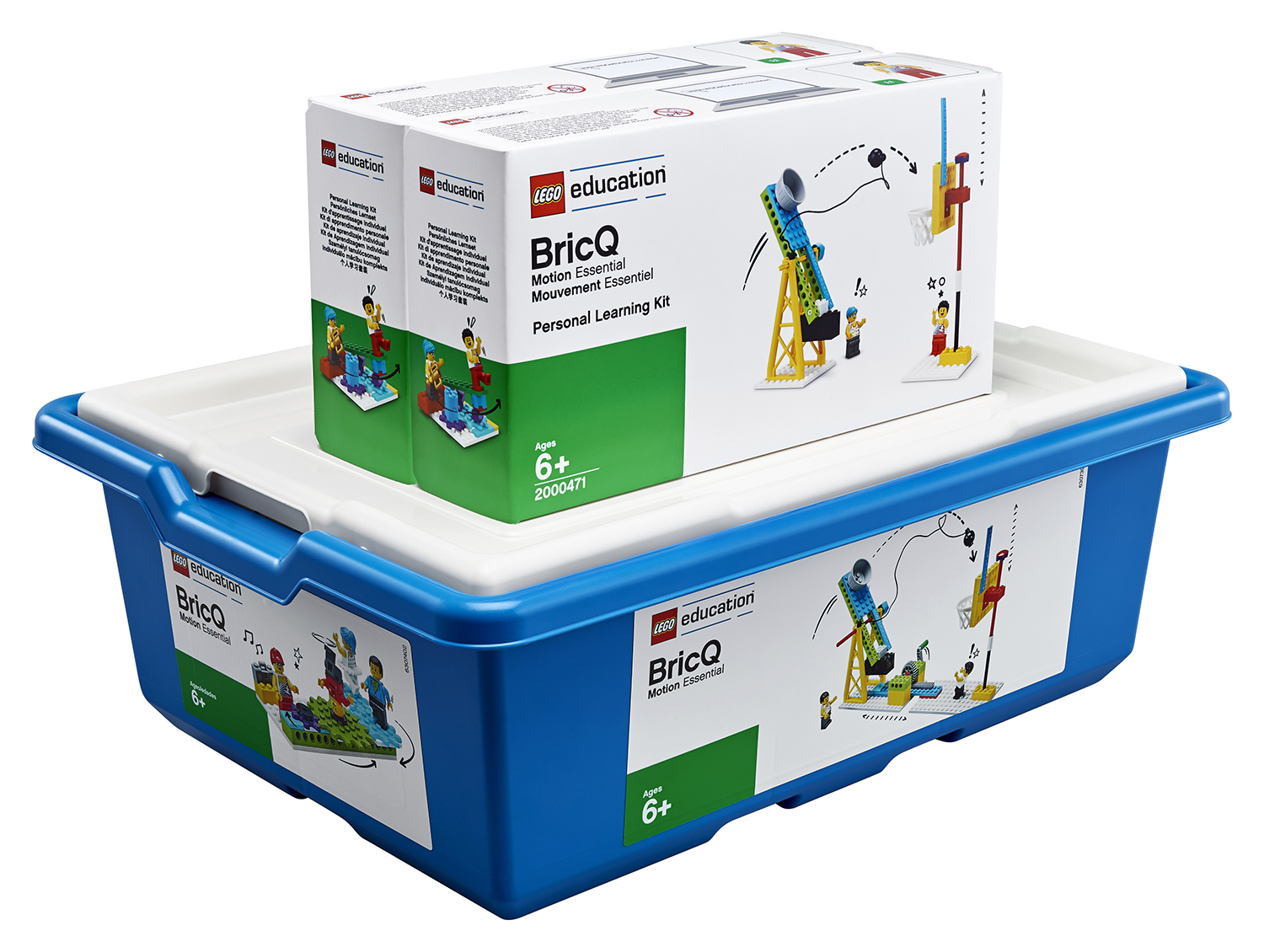 Personal learning Kit
Continue the classroom learning experience wherever your students are with the Personal Learning Kit. A powerful extension of the LEGO Education classroom set, the Personal Learning Kit enables educators to continue delivering STEAM curricula while driving strong learning outcomes in a hybrid learning environment.
This 62-element supplementary kit for elementary school students includes building instructions and enrichment lessons designed to be used by one student at a time. Designed to work together with the classroom sets, this supplementary STEAM learning experience comes with additional teaching resources and Student Worksheets that deepen students' understanding of what they've learned during class for a true hybrid learning experience.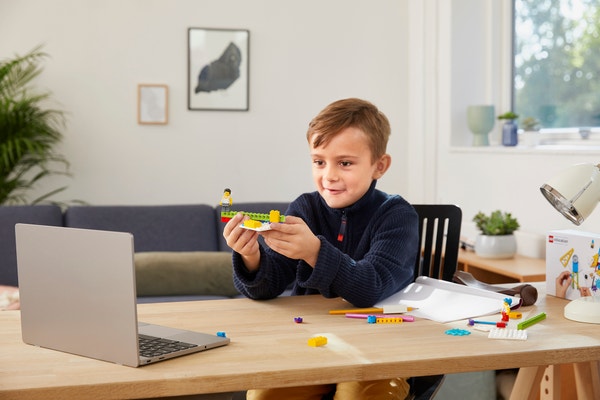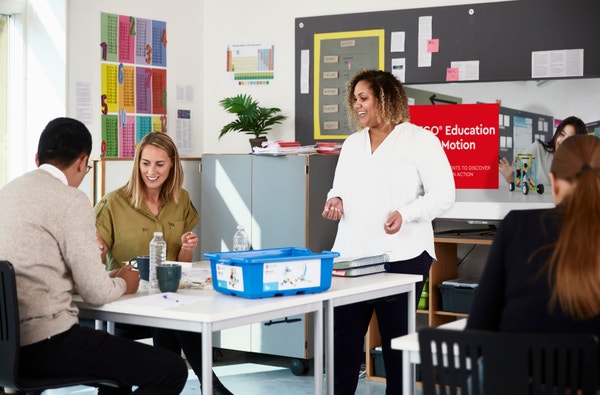 Professional Development
LEGO® Education Professional Development inspires teachers to learn, practice, and master competencies so they can facilitate hands-on, playful STEAM learning with their students. Teachers actively engage in this experiential, personalized professional learning program designed to produce a strong set of transferrable instructional skills and strategies that foster student success.
"The lessons were really enjoyable – kids loved them! I enjoyed teaching them, and the students did a really nice job of collaborating together, building together, and they really got the concepts in the end."
3rd grade teacher, Barrington, Illinois
To order your LEGO® Education BricQ Motion Essential,
please fill in your details below and one of our agents will get in touch with you shortly.